These are exciting times to be alive in the Kingdom!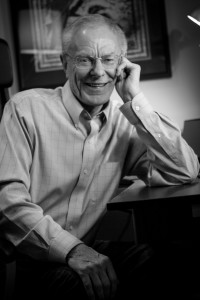 Welcome to iEquippers website where you can find education and resources to allow YOU to fulfill your destiny. We believe that every believer can and should be used by God as His disciples and do the works of Jesus. Many have given up on their dream of attending a special school, as possibly family and other commitments have pushed this dream further and further from their minds.
Now, we are thrilled to tell you, there is an alternative, an online course that will take you from the very basic concepts of divine healing into more and more of the intricate ways of God , as you progress.
Ian Andrews has not only been involved in the healing ministry for over four decades but has also trained several people that are themselves now exercising healing ministries, but he has traveled in over sixty nations of the world, consistently seeing people healed of all kinds of disease.
Ian is well known throughout the world as one of the primary Equippers set by God in the body of Christ today and now God has spoken to Ian to provide online mentoring. Check out the course and also the resources that are there to help YOU find your destiny. All around the world we are seeing even small children being used by God and they are regularly seeing God heal people through their prayers. So, everyone who registers for this course, please remember to share it with your children and expect to see God use them, as well as yourselves!
Find the subscription applicable to you , sign up and be prepared for God to start using you from the very first month!
"You" shall lay hands on the sick and they shall recover!
[awp_container] [iframe width="85%" height="350px"]
[/iframe][/awp_container]
 Register here:
[awp_icon name="icon-coin" scale="2″ type="round" align="left" url="" target="_blank" spin="true" color="#ffffff" background="#d35400″]
ONLY $25.00 per month
OR ONE Payment of $280.00, click here